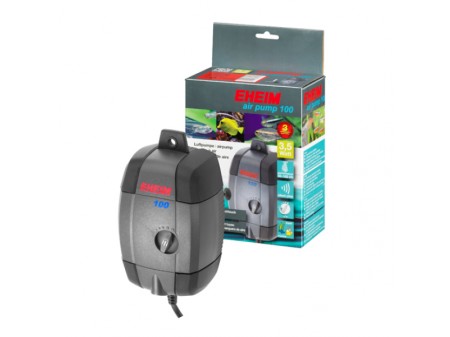 Eheim Air Pump 100 (3701)
£27.95
The Eheim Air Pump supplies an extremely quiet air supply to your aquarium and is available in 3 sizes: 100l/h 200l/h and 400l/h. All three models are supplied fully equipped with air line and EHEIM adjustable diffuser which can be easily adjusted to your taste and the requirements of your aquarium.
Continuous ultra-quiet operation.
Air flow level adjustable on pump.
Air flow level and appearance adjustable on Eheim diffuser.
Complete with 2 air diffusers and 2m Airline.
2 airline connections (excluding 100 l/h model).
Hook for wall fastening or can be safely mounted on the vibration-resisting rubber edges in a traditional manner
100l/h. - Suitable for freshwater Marine aquariums.
3 year manufacturers guarantee.